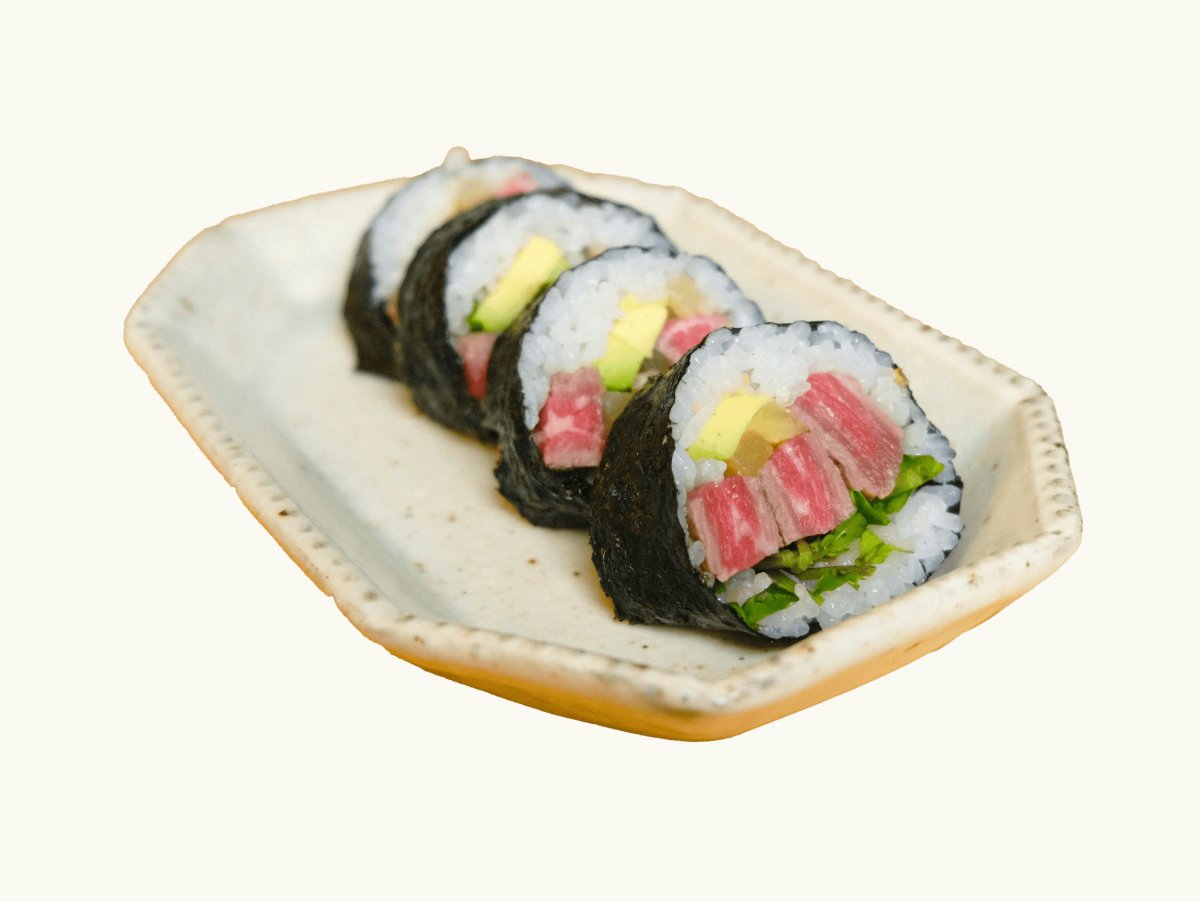 1
Cut the vegetables and takuan.
2
Add the Cabi vinegar into the fleshly cooked rice and mix it quickly. Let it aside. Heat a heavy skillet to high and place the beef. Slice the steak and marinade with the Cabi Dashi Soy Sauce.
3
Assemble and roll; Lay a sheet of nori on a bamboo mat. Spread about 1/3 cup of rice across two-thirds of the seaweed sheet in an even layer, leaving the top third of the seaweed empty. Spread the prepared ingredients horizontally in rows, starting from the side closest to you. Then roll it.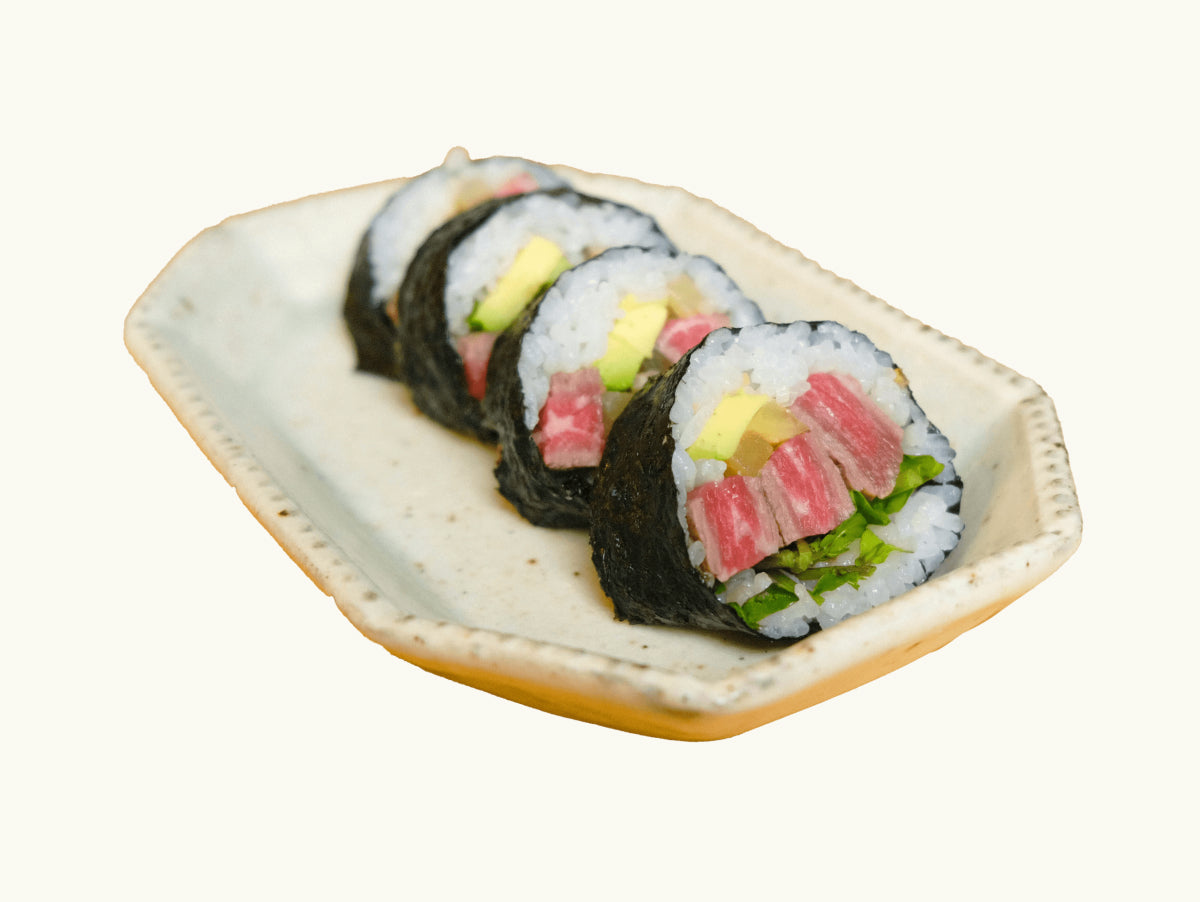 Forgot Password?
Welcome back!
Success!
Check your inbox :)